An award-winning and groundbreaking new book that accelerates women of color into spaces of influence, leadership, and wealth creation.
An award-winning and groundbreaking new book that accelerates women of color into spaces of influence, leadership, and wealth creation.
Received 16 national and international awards including non-fiction 1st Place at the 2022 New York Book Festival.
Lays out an unprecedented, detailed map of the Latino mindset and what is holding the community back from achieving its highest potential.
Embrace your greatness, honoring your story and ancestry.
Become aware of limiting cultural mindsets holding you back.
As a Latina, gain solid insights to thrive in your profession or business.
As an ally, become a more effective mentor and sponsor of diverse talent.
Transforming Our Mindsets And Rising Together
Uncolonized Latinas became a catalyst of the Rising Together movement, a space for learning and community. Additionally, Valeria's work can support your organization's talent development needs through her speaking and consulting
Valeria is the first in her family to graduate from college and enter professional spaces in the US and in her native Argentina. She is the creator of the mindset transformation and behavior change movement, Rising Together.
Valeria is a speaker, entrepreneurship coach, and award-winning author of the book Uncolonized Latinas: Transforming Our Mindsets And Rising Together. Before launching her book and movement, Valeria worked for more than 20 years in brand management, business development, and finance in leading companies across 7 countries, including Procter & Gamble, Citibank, Reckitt Benckiser, and Pricewaterhouse Coopers.

Her work has earned her several awards, including "Top 50 Women in Business in New Jersey in 2020" and "5th most influential Hispanic in New Jersey in 2021".
Valeria holds a Master's in Business Administration (MBA) from the Tuck School of Business at Dartmouth and a Master's in Spiritual Sciences.
Valeria can support your organization by speaking to your Latinos or non-Latinos leaders and with year-round talent and mindset development series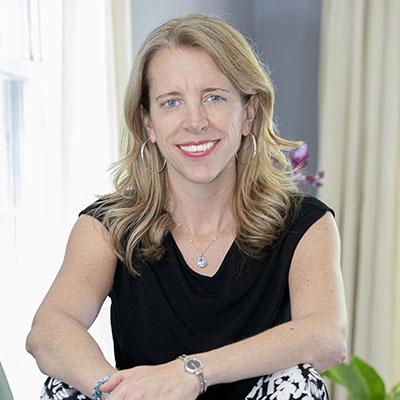 Latina sisters: We are the best-kept secret in the history of the United States. Welcome home. A groundbreaking new book that accelerates Latinas
into spaces of influence and leadership
What People Say About The Book

Valeria Aloe has written an inspiring book about something an entire community has known to be true, yet no one has ever given voice to. But no longer. With passion, empathy, and power, Uncolonized Latinas will not only open the eyes of Americans in general, but will be pivotal in accelerating the transformation of Latinas to a place of influence, accomplishment, and respect.
Sydney Finkelstein
Dartmouth College professor, bestselling author of Superbosses, and host of the podcast, The Sydcast
The purpose of this book is invaluable. The mere possibility of understanding at a glance the misunderstood loyalty to our limiting social, cultural, and family beliefs and how they have developed a trend that has not allowed us to reach our full potential as Latina women, is absolutely revealing and a huge service that we will cherish forever.
Elba Escobar
Actress, TV host, Singer and Writer

If you are a Latina, you need to read this book! If you are not, you must read this book! In every story she captures the essence, the flaws and strengths that make us unique, but also helps us recognize where we are coming from and how far we can go! Go Valeria go! I can't wait to share your book with the world!
Gaby Melian
Chef, Teacher, and Author of Food-Related Stories
Uncolonized Latinas reopened my inner me. Being a Latina woman who has experienced many hardships between living two worlds, this book was able to assure me that I'll always have the uncolonized Latina within me. I will forever be thankful for Valeria, for reminding me that being Latina is nothing to be ashamed about. Thank you for your love of Latinas. You inspire me to continue working for equality after 45 yrs. You are a sister.
Peggy Anastos
co Chair of the Puerto Rico Commission of NJ, Past President of LUPE FUND, President Clinton Appointee, Senior Advisor to the Governor of Puerto Rico, leader for rights of women, and first Miss Puerto Rico of New Jersey.
Uncolonized Latinas is an urgent and illuminating piece on the no-longer hidden roots to the way we, Latinas, exist in the world. By placing the magnifying glass on the Latina experience, Aloe eloquently and vividly shows the "how to" unlearning, learning and relearning with a decolonized mindset in a colonized system.
Sara Peña
Director of the New Jersey Center for Hispanic Policy, Research, and Development, and founder of Boys to Leaders Foundation
Uncolonized Latinas is a beacon. Not only does it shine a light on the causes and consequences of the colonized mindset but, even more importantly, Aloe has used this knowledge – gleaned from her own experience and that of her many interviewees – to illuminate the path forward to a completely new world of opportunity for Latinas in this wonderful, empowering book.
Gustavo Bondoni
Author of Safe and Sorry, and of over three hundred stories published in fifteen countries.
If you are a Latina, or an Ally, this book will help you deeply understand how the colonial mindset has shaped the culture and perspectives of generations of Latinas. With our minds and hearts open by this knowledge, Valeria shows us how to harness it for our individual and collective success to lead the lives we dream to lead!
Brooke Baas
Liberty Mutual SVP, Property Claims Field Operations, Global Retail Markets US.